Healthcare for Show Animals
You spend a lot of time and resources taking care of your show animals, and we're here to help you keep your cattle, pigs, sheep, and goats healthy. If you've got a show animal not mentioned here, simply call us to see if we have the capability to provide proper treatment.
---
Health Certificates
We provide Certificates of Veterinary Inspection, sometimes called health certificates, which are required for show animals by the Texas Animal Health Commission. These certificates verify that your animal has been examined and tested for infectious, contagious, and communicable diseases if required. Health certificates expire after 30 days. Please check the rules of the show at which you are exhibiting, as well as the health requirements of the state prior to arrival at our clinic. Please fill out the health certificate form at least 24 hours prior to your arrival at our clinic.
---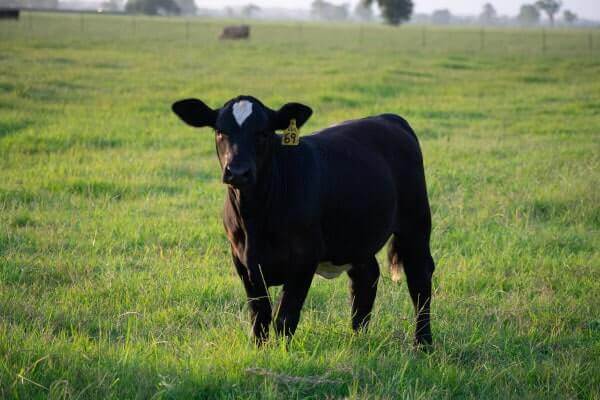 General Wellness
It's important that all of your show animals receive general wellness care, which includes a complete physical exam, species-appropriate vaccines, internal and external parasite control, deworming, routine hoof trimming, and testing for infectious diseases. We can also provide you with helpful advice regarding diet and nutritional requirements for your particular animal.
---
Diagnostics
We offer complete in-house diagnostic services to screen your show animals for infectious diseases, check for underlying health conditions or injuries, and evaluate pregnancies. Our capabilities include bloodwork, ultrasound, urinalysis, and digital x-rays.
---
Surgeries and Procedures
We perform the following surgeries and procedures for show animals:
Cattle
Castrations
Cosmetic dehorning
Calf hernia repair
Artificial insemination for show heifers
Corrective hoof trimming
Lameness evaluation
Pigs
Surgical castrations (including cryptorchids)
Hernia repair
Lameness evaluation
Hoof/tusk trimming
Corrective hoof trimming
Small Ruminants
Surgical castrations
Urethral obstructions
Lameness evaluation
---
Please don't hesitate to call us to schedule an appointment or if you have any questions regarding our services for show animals.