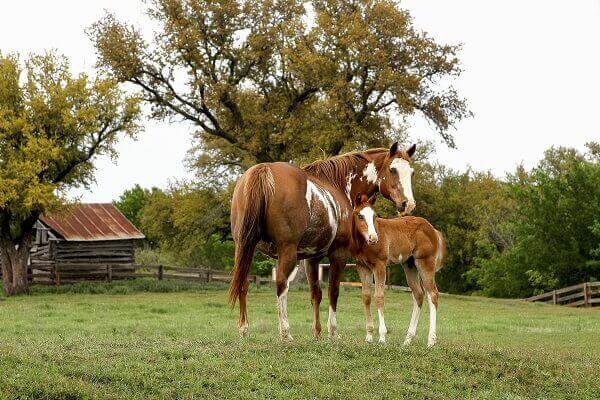 We're pleased to offer our area horse owners the benefits of quality, experienced equine healthcare services, ranging from routine checkups to dentistry and surgical procedures. As a reminder, when you arrive at Chachere Veterinary Clinic, please leave your horse in your trailer and check in at the front desk. One of our technicians or staff will help you unload your horse. We have a covered facility for unloading and treatment as well, as our area is prone to rain.
---
We do prefer to perform all of our services in our clinic where we have access to the proper equipment and to our entire team of professionals, and where we can keep large animals safely sedated and restrained when necessary. However, we will do farm calls on a case by case basis.
---
Please visit our diagnostics and surgery page for more details about those services.
General Wellness
Examinations
Parasite prevention/control
Vaccinations
Tube deworming
Coggins testing
Dentistry
Annual dental checkups (or more often for older horses)
Power floating under sedation
---
Diagnostics
In-house laboratory for fast results
Out-of-clinic lab for more extensive testing
Digital x-ray equipment
Ultrasound
Surgeries and Procedures
Surgical castration
Basic wound care
Humane Euthanasia
---
We are here to answer any questions that you have about our equine veterinary services. Please give us a call to discuss your needs or to schedule your animal's appointment