Friendly, Personalized Pet Care for Companion Animals
Your pets provide you with unconditional love and companionship, and it's our job to help them stay healthy and active throughout their lives. The experienced team at Chachere Veterinary Clinic offers a full range of quality healthcare services for your cats and dogs. And we understand that sometimes pigs and goats can be pets, too! We'll treat them just as respectfully as we do your dogs and cats.
The services we provide for companion animals include the following:
---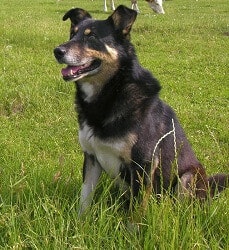 Wellness Exams
Every cat and dog should have an annual exam with appropriate bloodwork. We'll also administer any necessary vaccines — always taking into account your pet's age, lifestyle, and risk factors. We'll test for heartworms, intestinal parasites and help you choose the right heartworm, flea and tick preventive for your particular pet.
---
Surgery
Visit our surgery page for more information about all of our surgical procedures. We do recommend spaying and neutering your cats and dogs, not only to control the pet population and make better pets, but because spayed and neutered pets are at a lower risk of developing certain conditions and cancers.
---
Dentistry
We offer complete dental cleanings under general anesthesia for cats and dogs to reduce the buildup of harmful bacteria in your pet's mouth. A healthy mouth contributes to your pet's overall good health.
---
Sick Visits
Animals can get sick just like people can, and if your pet is feeling under the weather, we've got plenty of expertise plus diagnostic tools to help pinpoint the cause. We'll do everything we can to restore your pet's good health.
---
Laser Therapy
We're pleased to offer your pet the benefits of laser therapy. This contemporary treatment can promote faster wound healing, reduce inflammation, and increase range of motion. Visit our laser therapy page to learn more.
Contact us today to learn more about our companion animal services or to schedule an appointment.